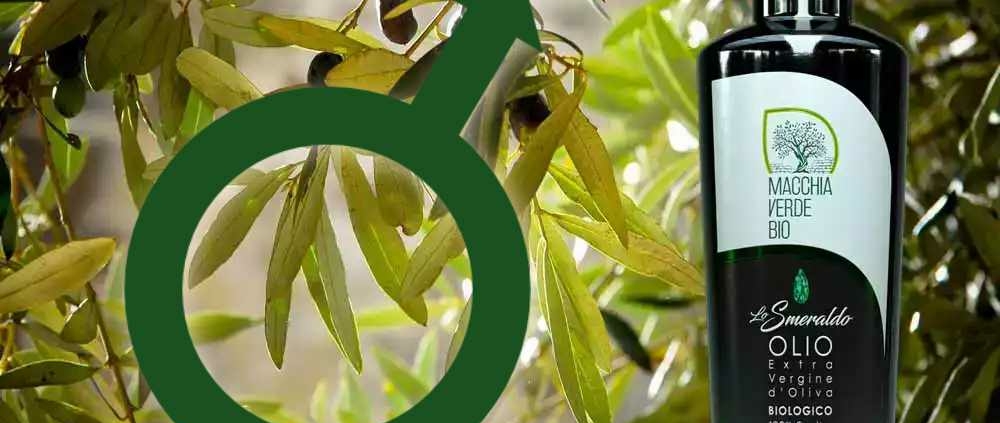 As new research suggests, A weekly dose of olive oil may work better than drugs to improve a man's performance in the bedroom. It was scientists from the University of Athens who measured the optimal dose of the "green gold" needed to ignite the spark: just 9 tablespoons is enough to reduce the risk of impotence by about 40%.
The study, presented at the European Society of Cardiology (ESC) Congress in Munich, was conducted on 660 men with an average age of 67 and found that those who ate a Mediterranean diet – rich in fruits and vegetables, legumes, fish – had fewer problems in bed and even, noticed an improvement in their performance. High quality olive oil (not the one from the supermarket or discount store)is the "king" of healthy eating and can help improve blood flow and dramatically increase testosterone levels, extremely reducing the risk of erectile dysfunction.
Researcher Christina Chrysohoou reminded that diet and exercise are key to improving sexual performance in middle-aged men. "If they eat a Mediterranean diet, especially by consuming a lot of olive oil – she specified – they can reduce their impotence risk by up to 40%."
Small lifestyle changes could therefore prove more beneficial than the use of medications, especially for those seeking a long-term solution. And most importantly, they can eliminate the risk of drug side effects, which include headaches, back pain, vision problems and heart attacks.
https://macchiaverdebio.com/wp_mvb_uk/wp-content/uploads/LoSmeraldo-erekt.jpg
1000
1000
Filippo Spadaro
https://macchiaverdebio.com/wp_mvb_uk/wp-content/uploads/2022/01/MACCHIA-VERDE-BIO_Logo-light_600px-300x132.webp
Filippo Spadaro
2022-08-04 10:44:51
2022-08-04 10:50:16
Better than the "blue miracle pill"